The Board
Jacqueline Coleman, Chair
Lt. Governor and Secretary of the Kentucky Education & Workforce Development Cabinet
Jacqueline Coleman is an educator, basketball coach, writer, and founder of a non-profit. She is a wife to Chris and a bonus mom to Emma, Will and Nate; and she and Chris are expecting a daughter in February. Her family lives in her childhood community in Mercer County.

A fifth generation Mercer Countian, Jacqueline was raised in a family where public service was a way of life. She was also raised to offer a hand up to those in need and, as a result, Jacqueline has devoted her personal and professional life to serving her community. She is a tireless advocate for public education and a strong proponent of young women stepping up to be leaders in their communities.

As a basketball coach, Jacqueline has been named Coach of the Year and her career culminated in five consecutive record-breaking seasons and one Sweet 16 appearance.

Jacqueline's leadership doesn't end in the classroom or on the court. As an alumna of Emerge Kentucky, she wanted to expand on her experience in that program. In 2013, Jacqueline founded Lead Kentucky, a non-profit that ensures Kentucky's college women are prepared, encouraged, and empowered to seek leadership positions on their campuses and, eventually, in their professional fields. In its fourth year, Lead Kentucky has empowered 50 campus ambassadors on more than 16 college campuses with 29 different majors.

Most recently, Jacqueline was an assistant principal at Nelson County High School and still is a doctoral student in Educational Leadership at the University of Kentucky.

As Lieutenant Governor, Jacqueline will focus on creating an excellent public education system here in Kentucky that will produce the future leaders of our Commonwealth. She will also concentrate on the many challenges facing rural Kentucky. Jacqueline is determined to give a voice to Kentuckians who feel shut out, but refuse to back down – to build a Kentucky that works for all of us.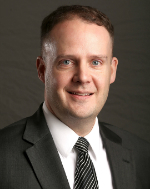 Kevin C. Brown
Acting Commissioner for Kentucky Department of Education
Kevin C. Brown serves as General Counsel of the Jefferson County Public Schools and the Jefferson County Board of Education in Louisville, Kentucky. Previously Kevin served as Associate Commissioner General Counsel in the Kentucky Department of Education. He served as Interim Commissioner of Education in fall 2015. Kevin was an Assistant Attorney General from 2001 through 2004 under former Kentucky Attorney General, A.B. Chandler, III.

Kevin earned his B.A. from Transylvania University, where he was a William T. Young Scholar. In 2001, Kevin received his J.D. from the University of Kentucky College of Law. Prior to law school, Kevin was a staff assistant to then U.S. Senator Wendell H. Ford (D-KY) and a White House intern in 1997.

In 2012, Kevin was elected chair of the National Council of State Education Attorneys (NCOSEA). As chair of NCOSEA, Kevin served as a member of the National Association of State Boards of Education (NASBE) Board of Directors. In 2018, Kevin received the "Douglas F. Bates Distinguished Service Award" presented by NCOSEA.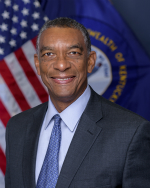 Dr. Aaron Thompson
President of the Kentucky Council on Postsecondary Education
Aaron Thompson is a nationally recognized leader in higher education with a focus on policy, student success and organizational leadership and design. He serves as Executive Vice President and Chief Academic Officer for the Kentucky Council on Postsecondary Education and as Professor of Sociology in the Department of Educational Leadership and Policy Studies at Eastern Kentucky University. He recently served as Interim President of Kentucky State University. Dr. Thompson holds a Ph.D. in Sociology in areas of Organizational Behavior and Race and Gender Relations.

His leadership experience spans 27 years across higher education, business and numerous non-profit boards. Thompson has researched, taught and consulted in areas of diversity, leadership, ethics, multicultural families, race and ethnic relations, student success, first-year students, retention, cultural competence and organizational design throughout his career.

As a highly sought after national speaker, Thompson has presented more than 800 workshops, seminars and invited lectures in areas of race and gender diversity, living an unbiased life, overcoming obstacles to gain success, creating a school environment for academic success, cultural competence, workplace interaction, leadership, organizational goal setting, building relationships, the first-year seminar, and a variety of other topics. He continues to serve as a consultant to educational institutions (elementary, secondary and postsecondary), corporations, non-profit organizations, police departments and other governmental agencies.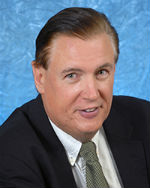 Eugene "Gene" Hutchins
Executive Director/Chief Executive Officer of the
Kentucky Higher Education Assistance Authority
Gene Hutchins is Executive Director/Chief Executive Officer of the Kentucky Higher Education Assistance Authority / Kentucky Higher Education Student Loan Corporation. He previously served as Chief Financial Officer of the New Jersey Office of Student Assistance where he focused on capital market financing of student loans associated with the annual funding of the organization's alternative loan program. For the eight previous years, he was Director of Accounting and Purchasing for the New Jersey Department of Higher Education and was responsible for the financial delivery of a wide array of direct institutional support programs, academic grant-in-aid programs, state and federal student financial aid programs, and capital programs financed through both annual appropriation and general obligation bond issues, and for the oversight of the Department's administrative budgets.

Gene also spent five years as Assistant Director of the Department's Office of Budget and Fiscal Planning and three years on its internal audit staff. Gene holds a bachelor of arts in economics and a master of business administration in accounting from Temple University.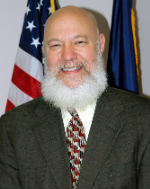 Eric Friedlander
Acting Secretary for Cabinet for Health and Family Services
Eric Friedlander was the Chief of Resilience and Community Services for Louisville Metro Government. In April 2017, Mayor Greg Fischer appointed Eric Friedlander as Louisville Metro's first Chief Resilience Officer. Friedlander led the city's efforts to help prepare for, withstand, and bounce back from chronic stresses and acute shocks. He also led the agency responsible for anti-poverty programs for Metro Louisville like Neighborhood Place, Meals on Wheels and other collaborative programs with partners ranging from Metro Untied Way to the Coalition on the Homeless.

Prior to his work in Louisville Metro Government, Friedlander served for over 30 years in Kentucky State Government most recently as the Deputy Secretary of the Cabinet for Health and Family Services. During his tenure with the Cabinet, Friedlander served in a wide variety of roles, both acting and appointed. These roles ranged from leading the Commission for Children with Special Health Care needs, to Family Resource and Youth Services Centers to the Department for Behavioral Health, Developmental and Intellectual Disabilities, the Office of the Inspector General and several others.