The Board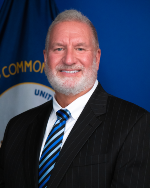 Jamie Link, Chair
Secretary of the Kentucky Education & Labor Cabinet
Jamie Link was appointed Secretary of the Kentucky Education & Labor Cabinet effective July 1, 2021.

Link has been tapped to lead several successful public-sector initiatives throughout his career.

Most recently, in January 2020 Gov. Andy Beshear asked him to serve as executive director of the Kentucky Communications Network Authority – the agency responsible for overseeing the completion of the KentuckyWired broadband expansion project. The project is slated for completion in October.

Link has previously served as deputy secretary of both the Kentucky Finance & Administration and Tourism, Arts and Heritage cabinets. He was appointed to serve as CEO of the Alltech FEI World Equestrian Games in 2010 before becoming executive director of the Kentucky Horse Park.

Additionally, he has served as deputy chief of staff for former Kentucky Gov. Steven L. Beshear, commissioner of the Kentucky Department for Facilities Management, and has worked as a finance director and as a project coordinator at the University of Kentucky.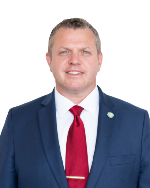 Dr. Jason E. Glass
Commissioner for Kentucky Department of Education
Jason Glass, a native of Brandenburg and a third-generation Kentucky educator, has been commissioner of education since September 2020. Before that, he had been superintendent and chief learner of Jeffco Public Schools in Colorado since 2017. A 1990 graduate of Meade County High School, Glass received a bachelor's degree in political science and history in 1994, a master's in political science in 1996 and a master's in education in 2007 from the University of Kentucky (UK).

Glass began his teaching career at Hazard Independent Schools, working as a high school social studies teacher from 1996 to 1998. While still a graduate student, he already was serving as an instructor at UK and at Georgetown College. Glass received his doctorate in education leadership in 2011 from Seton Hall University. He holds a certificate in advanced education leadership from Harvard University, received in 2019.

From 2001 to 2006 he held progressively senior positions with the Colorado Department of Education, then worked as vice president of quality ratings for Qualistar Early Learning. He served briefly as senior director of human capital strategy for Ohio-based Battelle for Kids before Iowa Gov. Terry Branstad appointed him state Director of Education. Glass served as Iowa's chief state school officer from 2010 to 2013. From 2013 to 2017 Glass was superintendent of Eagle County Public Schools in Colorado.

In 2016, President Barack Obama nominated Glass to the National Board for Education Sciences.

He and his wife, Sarah, have two elementary-aged children who attend Kentucky public schools.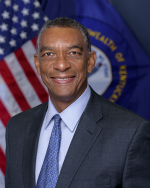 Dr. Aaron Thompson
President of the Kentucky Council on Postsecondary Education
Aaron Thompson is a nationally recognized leader in higher education with a focus on policy, student success and organizational leadership and design. He serves as Executive Vice President and Chief Academic Officer for the Kentucky Council on Postsecondary Education and as Professor of Sociology in the Department of Educational Leadership and Policy Studies at Eastern Kentucky University. He recently served as Interim President of Kentucky State University. Dr. Thompson holds a Ph.D. in Sociology in areas of Organizational Behavior and Race and Gender Relations.

His leadership experience spans 27 years across higher education, business and numerous non-profit boards. Thompson has researched, taught and consulted in areas of diversity, leadership, ethics, multicultural families, race and ethnic relations, student success, first-year students, retention, cultural competence and organizational design throughout his career.

As a highly sought after national speaker, Thompson has presented more than 800 workshops, seminars and invited lectures in areas of race and gender diversity, living an unbiased life, overcoming obstacles to gain success, creating a school environment for academic success, cultural competence, workplace interaction, leadership, organizational goal setting, building relationships, the first-year seminar, and a variety of other topics. He continues to serve as a consultant to educational institutions (elementary, secondary and postsecondary), corporations, non-profit organizations, police departments and other governmental agencies.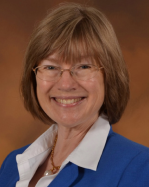 Diana Barber
Interim Executive Director and CEO for the
Kentucky Higher Education Assistance Authority
Diana currently is serving as Interim Executive Director and CEO for the Kentucky Higher Education Assistance Authority (KHEAA) and its sister organization the Kentucky Higher Education Student Loan Corporation (KHESLC), the Asset Resolution Corporation (ARC) and Kentucky's Affordable Prepaid Tuition (KAPT). Diana Barber has been General Counsel for KHEAA/KHESLC since 2008.

Prior to her current position, Diana served as Assistant General Counsel for KHEAA/KHESLC from 1993 to 2008. Before coming to KHEAA/KHESLC, Diana worked for the Appalachian Research and Defense Fund. Diana received her J.D. from the University of Kentucky and a B.A in Economics from Indiana University.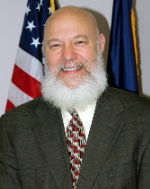 Eric Friedlander
Secretary for Cabinet for Health and Family Services
Eric Friedlander was the Chief of Resilience and Community Services for Louisville Metro Government. In April 2017, Mayor Greg Fischer appointed Eric Friedlander as Louisville Metro's first Chief Resilience Officer. Friedlander led the city's efforts to help prepare for, withstand, and bounce back from chronic stresses and acute shocks. He also led the agency responsible for anti-poverty programs for Metro Louisville like Neighborhood Place, Meals on Wheels and other collaborative programs with partners ranging from Metro Untied Way to the Coalition on the Homeless.

Prior to his work in Louisville Metro Government, Friedlander served for over 30 years in Kentucky State Government most recently as the Deputy Secretary of the Cabinet for Health and Family Services. During his tenure with the Cabinet, Friedlander served in a wide variety of roles, both acting and appointed. These roles ranged from leading the Commission for Children with Special Health Care needs, to Family Resource and Youth Services Centers to the Department for Behavioral Health, Developmental and Intellectual Disabilities, the Office of the Inspector General and several others.